Mental Health filtered by Like Minds Like Mine
Our goal at Te Whatu Ora is for New Zealanders to experience positive mental health and wellbeing. We aim to reduce the impact of depression and anxiety on the lives of New Zealanders, and create a nation that values and includes people with experience of mental illness, so that all New Zealanders can participate in society and in the everyday life of their communities and whānau. This work encompasses two programmes of activity:
National Depression Initiative – This initiative focuses on reducing the impacts of depression and anxiety on adults and young people through early recognition and appropriate treatment. Find out more at depression.org.nz and thelowdown.co.nz. You can find resources that promote these two websites on this page.
Like Minds, Like Mine – This is a national programme to increase social inclusion and reduce stigma and discrimination for people with experience of mental illness. The programme is guided by the Like Minds, Like Mine National Plan 2014-2019.
For more information about what we do, please see: hpa.org.nz/programme/mental-health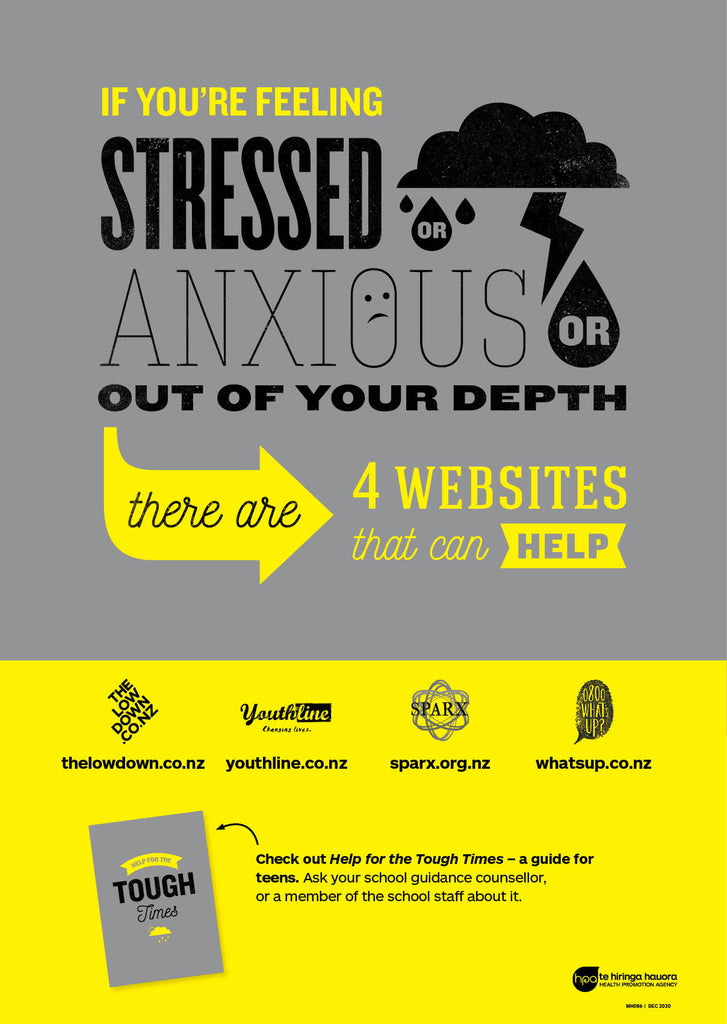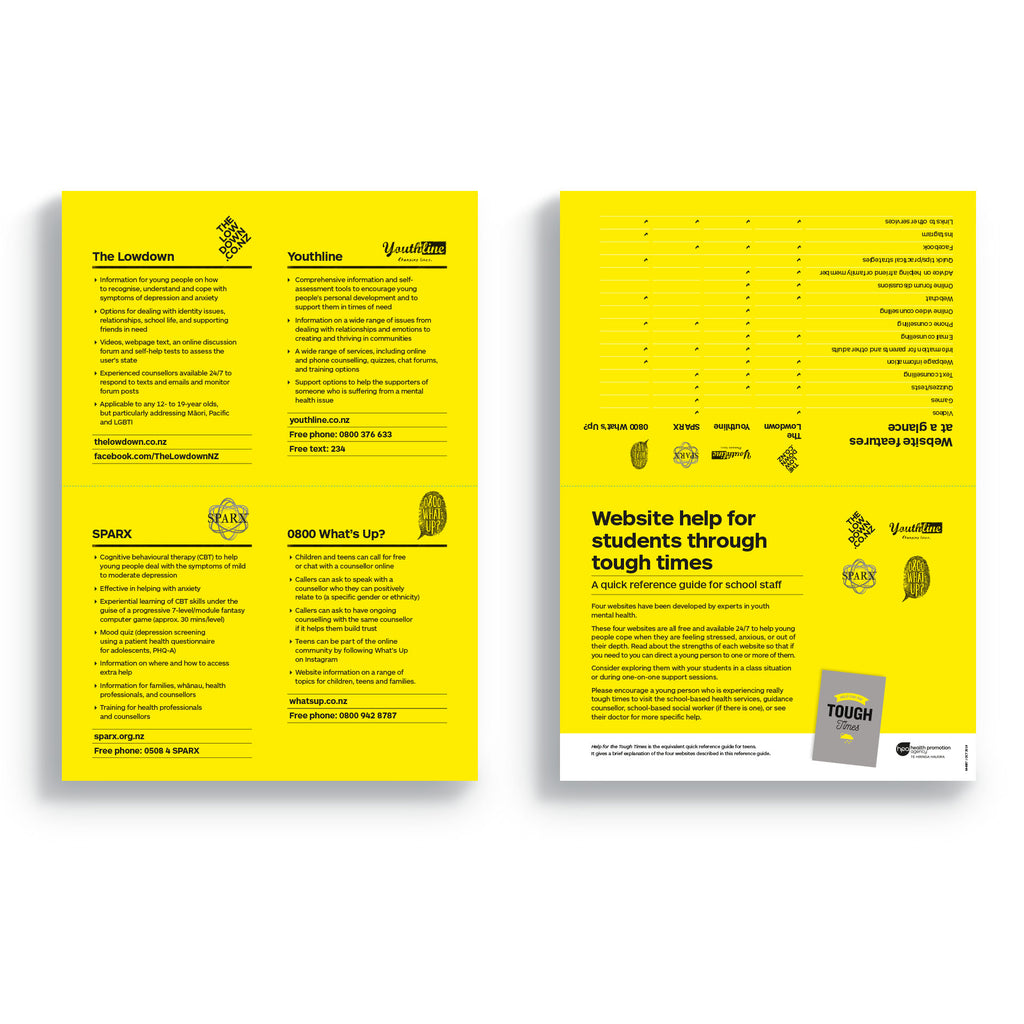 This guide is for staff who will be distributing Help for the Tough Times guide to students or youth. It gives an overview of the features on each website.
The four websites featured are:
The Lowdown
Sparx
0800 What's Up?
Youthline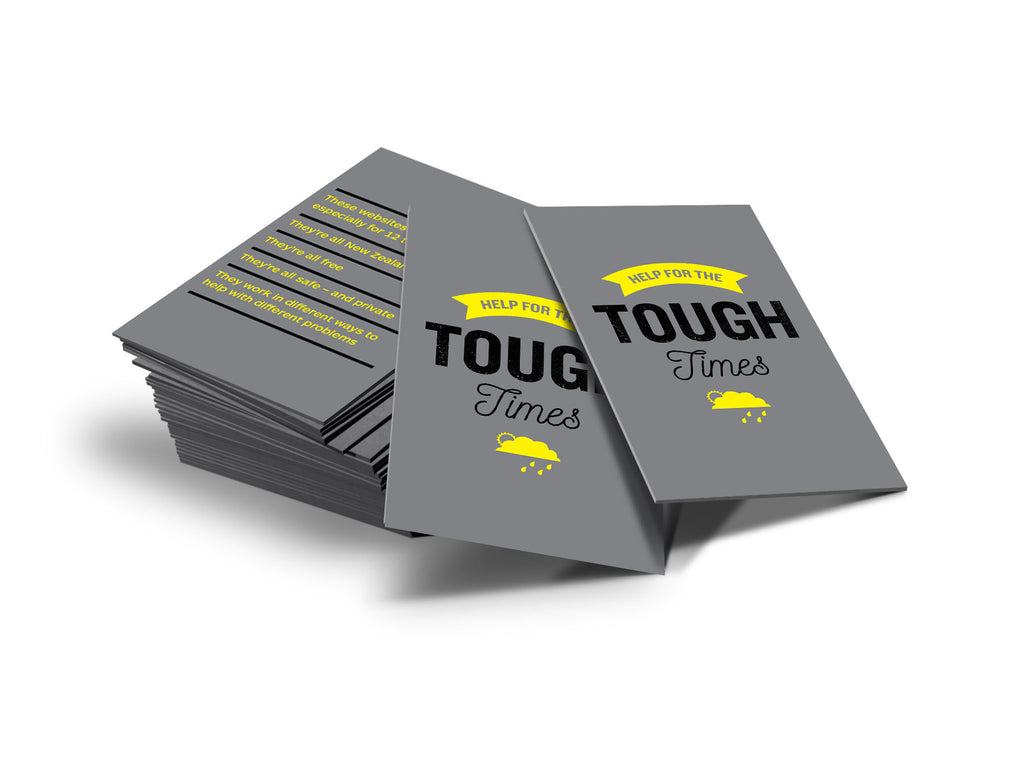 Help for the Tough Times provides a quick guide to four New Zealand websites that were especially designed to support teenagers to help them find information that can help them when they are feeling stressed, anxious or out of their depth.


This pocket guide was co-designed for teens by teens. Te Hiringa Hauora/Health Promotion Agency worked with two classes of Year 12 students who advised on the guide's text, format, and design.


The four websites featured are:
The Lowdown
Sparx
0800 What's Up?
Youthline