How much sugar is in your drink?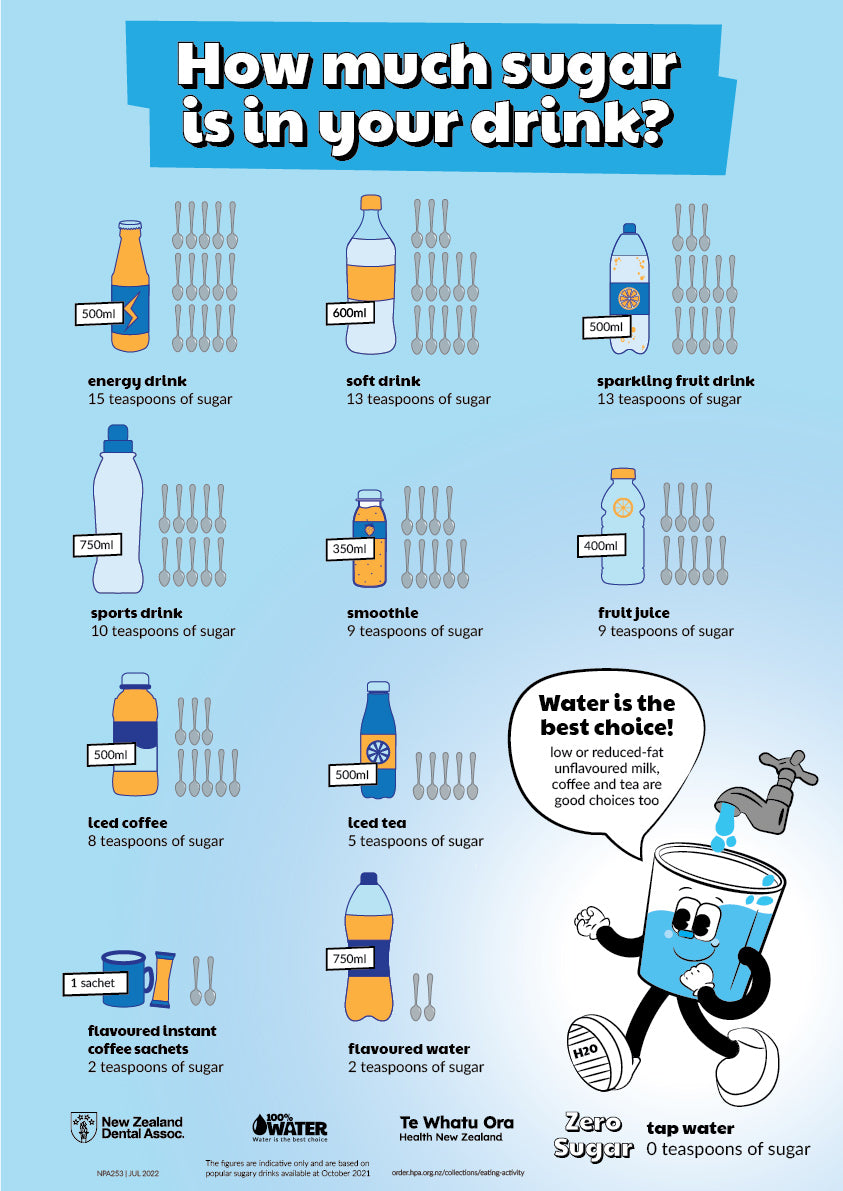 The increasing consumption of sugary drinks is a major factor contributing to the global obesity epidemic. Consuming sugary drinks also increases the risk of other health conditions such as type 2 diabetes, heart disease, gout, and dental decay. 
The World Health Organization recommends adults and children should not consume more than 12 teaspoons of sugar a day, or no more than 6 teaspoons for additional health benefits. On average, adults in Aotearoa New Zealand consume about 37 teaspoons of sugar daily through their food and drink intake. Sugary drinks are one of the main sources of the rising sugar intake among children and adults in Aotearoa New Zealand.
 
In partnership with the New Zealand Dental Association (NZDA), Te Hiringa Hauora | Health Promotion Agency developed these infographic posters to illustrate the amount of sugar in drinks commonly consumed by adults in New Zealand, and to promote water as the best choice.
These posters are printed in A3 size. High-resolution print files are available if you wish to print these at a different size, please email npa@hpa.org.nz.
View How much sugar is in your drink? in pdf